Rainey Knudson and Brandon Zech on a blockbuster summer show, how to charm an audience with noise, and the mythical birthplace of Kim Jong-il.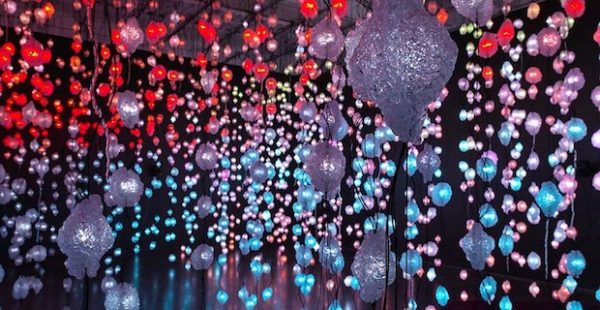 1. Pipilotti Rist: Pixel Forest and Worry Will Vanish
Museum of Fine Arts, Houston
June 11 – September 17
Read our review here.
An exhibition featuring two works by Swiss artist Pipilotti Rist. Both works in the show, Pixel Forest and Worry Will Vanish, were recently acquired by the MFAH. For more info on the show, go here.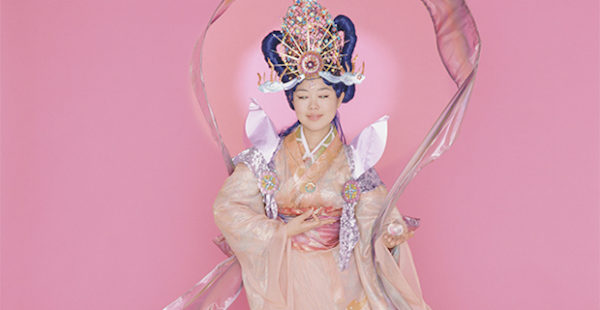 2. Heaven and Hell: Salvation and Retribution in Pure Land Buddhism
San Antonio Museum of Art
June 16 – September 10
A show featuring paintings, sculpture, and decorative objects that explore the concepts of heaven and hell, ideas that are central to Pure Land Buddhism. From SAMA: "Heaven and Hell provides a dynamic and in-depth view of Pure Land Buddhism, highlighting the way different cultures adopted and adapted the faith."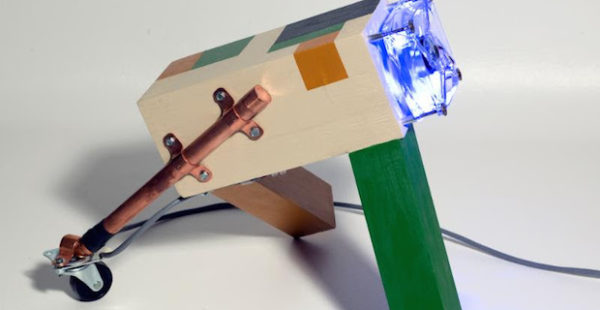 3. Joel Sampson: Sound Advice – Beats and Other Beats
Old Jail Art Center (Albany)
June 3 – August 26
"Joel Sampson combines technology, visual art, music, and design to create works of art that remind viewers they are witness to a one-man band…minus the man. Fun, whimsical, annoying, clever, loud, and ingenious are words that describe the finished works."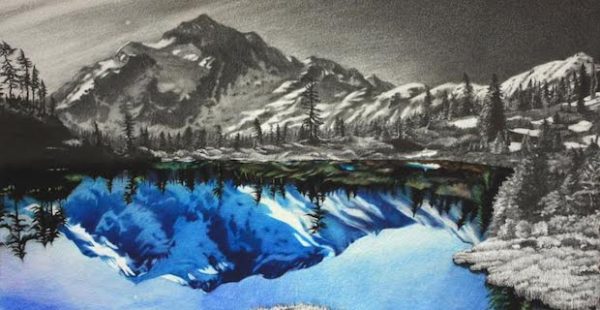 4. Soomin Jung: Between
Conduit Gallery (Dallas)
May 20 – July 1
A show of colored pencil and graphite works by San Antonio-based artist Soomin Jung. The pieces in the exhibition deal with themes of perception, perspective, location, memory, and reproduction.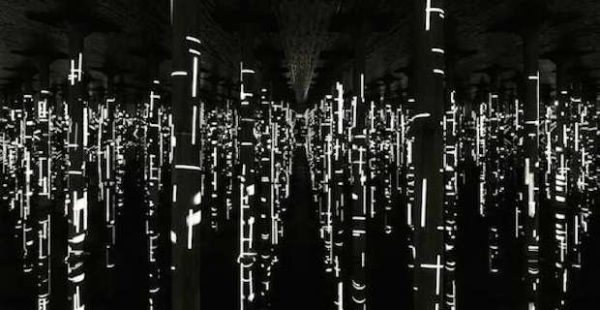 5. Rain: Magdalena Fernández at the Houston Cistern
Buffalo Bayou Park Cistern (Houston)
December 10 – June 25
A site-specific installation featuring artist Magdalena Fernández's video and audio work 2iPM009. "For the Buffalo Bayou Park Cistern, Fernández adapted 2iPM009 to project the video onto the columns so that its imagery is reflected in the shallow pool of water on the Cistern floor."