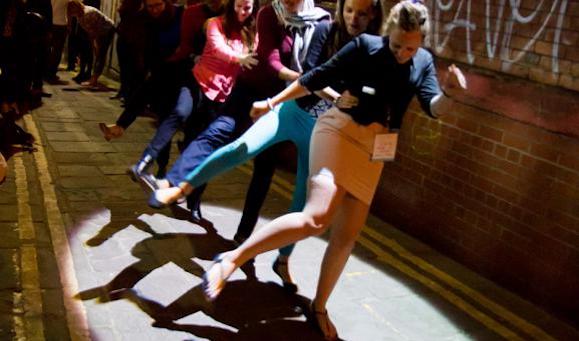 The National Endowment for the Arts, in its second funding round for US cities for 2017, is helping with funding on an ongoing Austin initiative called Playable Austin. Playable Austin is an initiative by Austin's Cultural Arts Division, which is part of the Economic Development Department, to support "a series of public workshops, presentations, and a public art installation that will activate local neighborhoods and engage the community through creative interaction and play." 
This round of NEA funding across the nation totals more than $82 million in order to fund regional and city initiatives.
Playable Austin continues a newish Austin city tradition that started with 2015's Hello Lamp Post, which was "…a ten-week project in which thousands of Austinites "conversed" with lamp posts, bus stops, and other objects throughout the City via text messages." 
"'Playable Austin' will continue that trajectory by transforming public spaces through artistic interventions that invite residents to rediscover their environment and connect with the people around them." On the schedule for the next Playable Austin project is Shadowing, a six-week installation set to open this October, by Jonathan Chomko and Matthew Rosier. The work will allow city lights to record and play back, via projection on the pavement below, the passing shadows of people who pass underneath them.
For more on the funding and artwork, go here.