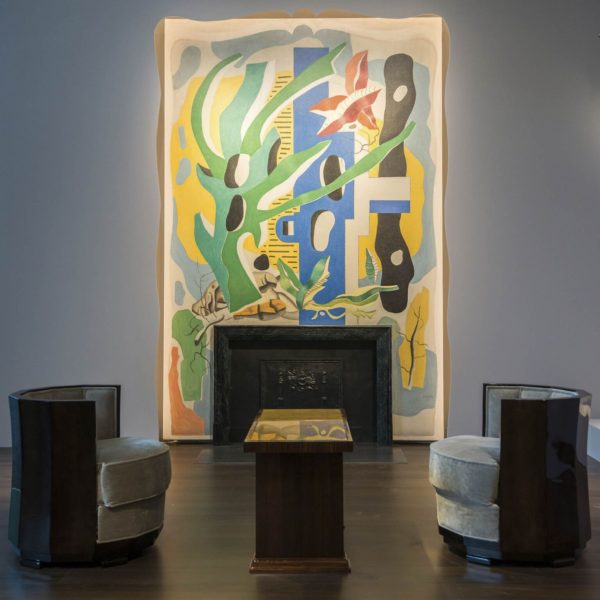 In 1938 Nelson Rockefeller commissioned twin works from Fernand Léger and Henri Matisse for his Manhattan penthouse, and this week it looks as though the two works will be reunited in Houston by an unusual sale at Art Basel.
The Museum of Fine Arts, Houston purchased the Léger work, which had been consigned to the fair by New York's Museum of Modern Art through Galerie Gmurzynska for $6 million. The Léger and Matisse originally flanked Rockefeller's two fireplaces in his penthouse. The Matisse, Le Chant (1938), is on longterm loan to MFAH from collector Joe Lewis and has been on display for three years now.
Via Bloomberg: "The Rockefeller Léger stopped me in my tracks at Art Basel, and I am delighted that our colleagues at the Museum of Modern Art are willing partners in making this masterpiece available to the Museum of Fine Arts, Houston," Gary Tinterow, director of the Houston museum, said in an email.
It's not common for major museums to purchase significant works from art fairs, but not unheard of, either. The 20%+ discount will generally be honored in the transaction, given that museums are the often the best long-term homes for major works.
This is not the first time MoMA has sold work through an art fair. For more on this story, go here.