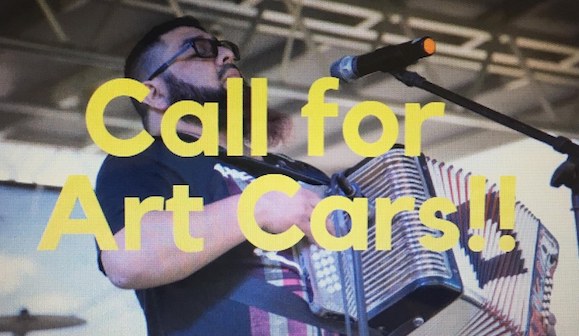 The Lyons Avenue Renaissance Festival (known more locally as Nickel Fest), held in Houston's Fifth Ward on March 24, 2018, is looking for participants with art cars for its parade. The festival celebrates "…the history, art, culture, and current revitalization of Houston's 5th Ward," and is organized by Houston's Fifth Ward Community Redevelopment Corporation.
The festival is a daylong annual festival that, (via the Houston Press) "..is fashioned like a block party, and features music and dancing, food, arts and crafts, an easter egg drop, and a youth basketball tournament."
The parade begins at 11 a.m. at The Deluxe Theater on March 24. If you have an art car and want to participate, please go here for details and contact info.