This is an apartment for sale in New York for about $9 million. The apartments in this building have been designed to appeal to art collectors, with UV-coated windows and specialized lighting. The developer, Aby Rosen, has "staged" the space with valuable works from his own collection, to help any would-be buyers who need help getting over their mental humps.
At this point, it seems worthwhile to return to the basics and ask: what is the purpose of art? There's almost always a decorative aspect to it, but the main purpose is not decoration. That's the purview of design. The main purpose of art is to draw people's attention to some facet of human experience, elicit a spark of recognition, and maybe even change the way people think about things. (Granted, the majority of art fails to achieve any of these goals. The majority of art, especially these days — and despite the artspeak cottage industry of press releases/catalog essays that strains to prove otherwise — is just decoration.)
So nobody's going to walk into this glammy polished concrete room and think, "Wow, I think of the world in a different way." They're going to say, "Wow, this person has a lot of money, because there's a lot of empty space here that's tastefully decorated with expensive art."
As with any Baroque palace or 1920s movie set, empty space means luxury. These vast rooms are always designed to reinforce the power structure of the day, so Baroque palaces mimic Baroque cathedrals (religious art included), and golden age movie sets mimic the corporate offices of the late Industrial Revolution. (Not coincidentally, these spaces seem to proliferate when income inequality is most extreme.) Today the homes of some art collectors are designed to look like contemporary art museums, complete with cavernous, unlivable galleries. Having a house that looks like a museum makes you look smart, because you're imitating the look of high culture and conspicuously suggesting that you like to unwind at home by contemplating your collection of masterpieces, preferably from an uncomfortable chair. This is considered cool. (Whereas having a house today that looks like a Baroque palace is no longer considered cool. It just makes you look like an arriviste schlub.)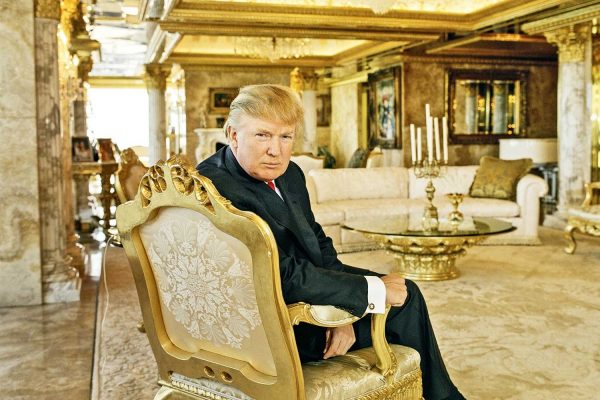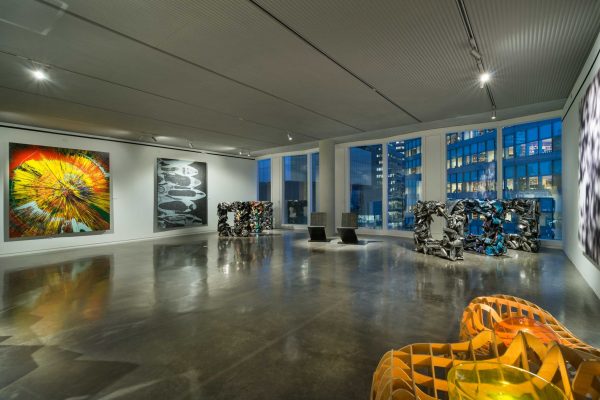 Back to the original image of the New York apartment: I like that the artworks in that space — by Hirst, Warhol, Richter, Chamberlin — could easily have been photoshopped into the image, and who would be the wiser? Would it even matter?
I like to imagine someone would buy that place and decorate it like a 1980s Upper East Side apartment, with peony chintz and framed prints of horses. It would be an awfully expensive joke, but a good one.
It takes a lot of space to look this good.