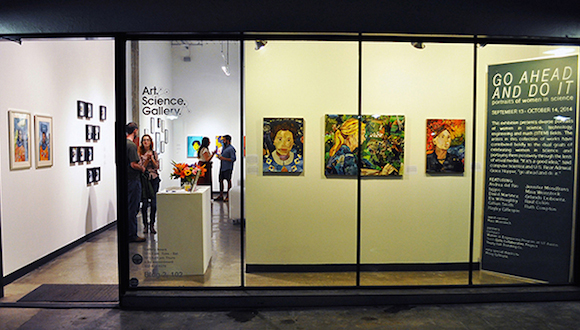 Hayley Gillespie, the founder and director of Art.Science.Gallery. in Austin has announced that the space will be closing its current location on February 24, 2018. For the past five years, the gallery has been located in the Canopy studio complex, a building that also houses Big Medium and Bale Creek Allen Gallery. In her press release, Gillespie states that she plans to reopen later in 2018 at a location to be decided, and that the gallery needs to "relocate somewhere more affordable."
This isn't the first challenge faced by the Art.Science.Gallery. In late 2016, the space launched a crowd-funding campaign aiming to raise $20,000 by December 31, 2016 in order to keep the gallery open through 2017. The full amount was ultimately funded by patrons.
Art.Science.Gallery.'s closing is just the latest in a series of Austin art spaces that have been or are about to be pushed out of their buildings due to rising rents in the city's east side. So far, Flatbed Press (along with the other gallery spaces in Flatbed's building), and Pump Project and ICOSA have been two prime victims.
Art.Science.Gallery.'s current exhibition, SOLAR, will be on view through the 24th. The gallery will also host a moving sale from now until its final day.