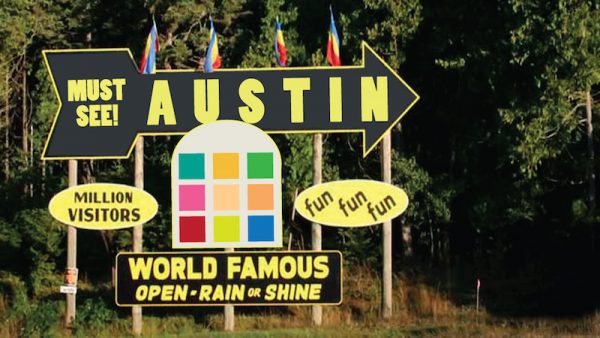 (Ed. note: The following is an Austin-based artist's response to the newly opened 'Austin,' by Ellsworth Kelly.)
I'm the wet blanket.
I'm going to rain on the parade.
I'm the heretic that isn't interested in this new false prophet.
I'm given a glittery shiny temple, radiant.
It is a stunning monument to itself. Opulent materials well crafted and ideally located. My very own modernist shrine to play with and appreciate and worship in.
I'm told we're finally stepping onto the big stage!
A destination flame built to draw in tourists and stroke big money egos. They'll come and consume. They'll consume until all we have is an empty husk for the locals and sky-high property rates.
I'm noticing Austin consumed all the sunlight and oxygen.
It hoards. It's complicit in the death of the local fauna, all the growth that should naturally blossom here. An invasive species. Austin broke the pump and shat the bed.
Austin ignored its own garden, coveting Houston's or New York's even.
I'm going to break the news to you Austin.
Austin doesn't love you. Austin doesn't care about you.