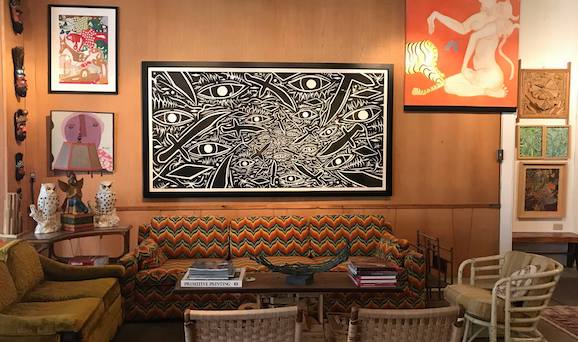 Huntsville's annual Art Walk is upon us. It's tomorrow, Saturday March 3, and it starts at noon.
Each year the Sam Houston State University Department of Art and the Student Art Association team up to bring the city of Huntsville an official Art Walk; now in its seventh year, it runs throughout the day, primarily along and around University Avenue in Huntsville, as well as downtown, featuring plenty of work by both professional and student artists. There are 11 official stops along the way this year, and following the daytime event (the Art Walk runs from noon-5 PM) there's a reception from 5-7 PM at the SHSU Satellite Gallery at the Student Art Association show.
There will be maps available at every location, and you can find one online here. You can start and end your art walk at any of the locations, though be advised that the Wynne Home Arts Center closes at 2 PM. This entire event is free and open to the public.
And more good news: The weather in Hunstville is meant to be fantastic tomorrow! Go see some art! Get more info on the Huntsville Art Walk here and here.