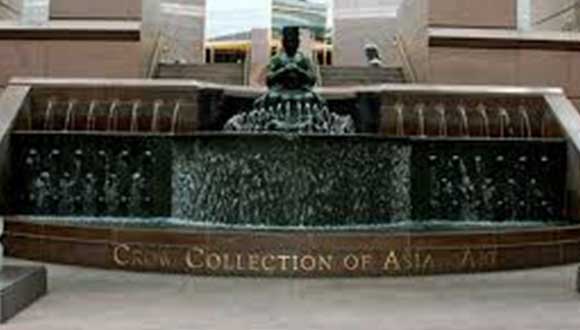 The Crow Collection of Asian Art in Dallas recently announced major changes taking place this year. First, the organization will undergo a multimillion-dollar expansion plan to increase the building's footprint to include a new gallery space and an expanded museum store, both designed by Oglesby Greene Architects. Across from the collection's main building will be the Pearl Art Studio, a place for workshops, classes, and art-making opportunities offered to visitors to the collection.
After the expansions are finished, the collection will officially change its name from the "Crow Collection of Asian Art" to the "Crow Museum of Asian Art." Most significantly, Amy Lewis Hofland, the collection's executive director, announced that the collection intends to become financially independent from the Crow family. Since 1998, when the museum was opened, the Crow family has been supporting the museum's endowment and its annual operating expenses. In a press release, Hofland framed this as her decision rather than the family's:
"A few years ago, I contemplated as to what is the most compassionate act I can offer the Crow family. And the answer is to create a flourishing museum that is sustained beyond them, which gives Trammell [Crow] an opportunity to shift his focus from the museum to a place we all need for him to be – working to create a future path for a healthier, sustainable earth. We made a commitment that over the next 10 years, the museum will partner with the community and replace the Crow Family's annual contribution."
The Crow Collection's renovations are set to be complete in the fall of 2018. During construction, the museum's galleries will remain open.