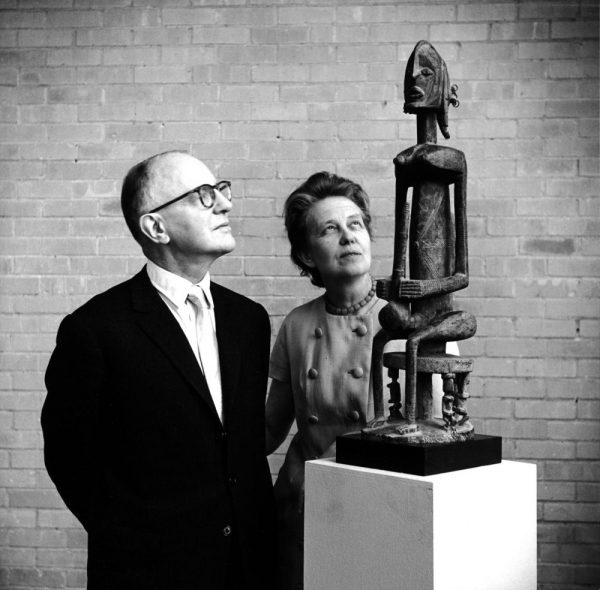 On April 3, 2018, the Museum of Fine Arts, Houston's Director Gary Tinterow will sit down with writer William Middleton to discuss Middleton's new book Double Vision: The Unerring Eye of Art World Avatars Dominique and John de Menil. The biography of Houston's most venerated art couple is described by the Menil Collection: "With exceptional access to family archives, Middleton has written a biography of John and Dominique de Menil, as well as a behind-the-scenes look at the art world of the twentieth century and the influence of the de Menils." This particular discussion will focus on the de Menil's profound years-long relationship with the MFAH. Middleton's book is the first full-on biography of the couple, often referred to as "The Medici of Modern Art."
Journalist and editor Middleton has written for (among others) The New York Times, Vogue, Esquire, and the International Herald Tribune. He was at one point the Paris Bureau Chief for Fairchild Publications.
This event is an installment of the MFAH's ongoing "Conversations with the Director," which is now in its fifth year. The discussion takes place on Tuesday, April 3, 2018, at 6:30 p.m. at the MFAH's Brown Auditorium Theater. Tickets are $15 for students, $25 for MFAH members, and $35 for the general public, and you can find them (and more information on this event) here, or you can buy your ticket at the museum.