Brandon Zech and Rainey Knudson on three different solo shows that highlight three artists' visual evolution, and a group show where the artwork outshines the show's thesis.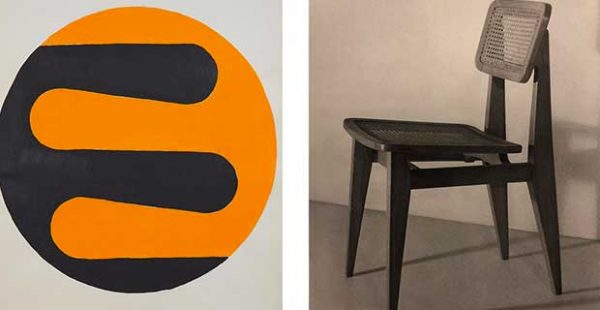 1. re:construction
McClain Gallery (Houston)
January 27 – March 31
"re:construction is a group exhibition that explores and encourages the dialogues between form and function, art and design, abstraction, extraction and representation by bringing together three-dimensional works by Donna Green, Sheila Hicks, Bo Joseph, Julia Kunin and Thaddeus Wolfe; paintings and works on paper by Ruth Asawa, Nicolas Carone, Claire Falkenstein, Leon Polk Smith, André Lanskoy and Julian Stanczak; with furniture by Marcel Gascoin."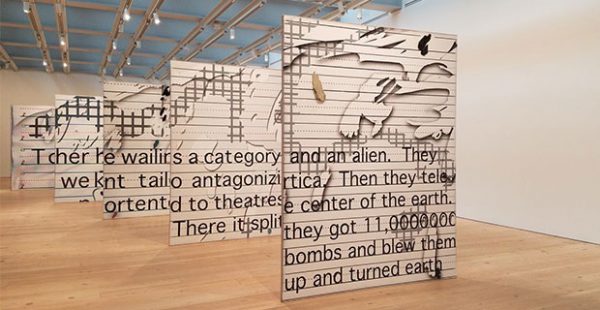 2. Laura Owens
Dallas Museum of Art
March 25 – July 29
An exhibition featuring over sixty works spanning Laura Owens' 20-year career. Owens' pieces "challenge traditional assumptions about figuration and abstraction, as well as the relationships among avant-garde art, craft, pop culture, and technology."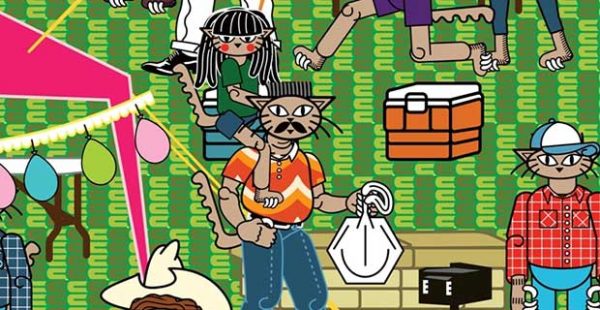 3. Michael Menchaca: Vignettes from San Antonio
Ruiz-Healy Art (San Antonio)
March 21 – May 12
An exhibition featuring mixed-media collages, works on paper, and a wallpaper mural by Michael Menchaca. "Vignettes from San Antonio is a new series of work that is inspired by the artist's hometown. Large collage works speak to the cultural landscape of San Antonio and correspond with the city's celebration of its tricentennial anniversary."
4. Sarah Fox: Kitty Fisher & the Arañitas
Cinnabar (San Antonio)
March 1 – April 15
An exhibition featuring works by San Antonio artist Sarah Fox. The pieces in the show explore "the idea of female sexuality and the struggle for control by employing empowering images of women hybrids."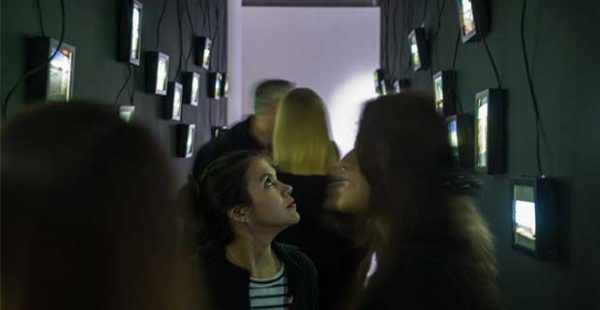 5. Various openings around Austin
Including, but not limited to: UT's Visual Arts Center, Pump Project, Northern-Southern, and the East Side Pot Shop
Austin has been through a lot over the past month. We hope Austinites will have some time to enjoy their city this weekend — including, possibly, going to see some art.