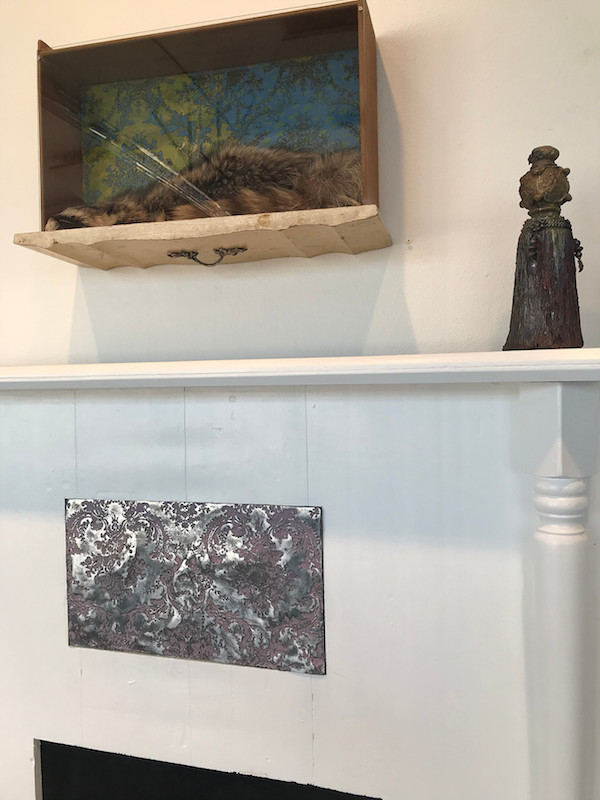 It's easy to be seduced by Interiorscapes, Zach Morris' MFA thesis show for Texas Tech University at 5&J gallery at CASP in Lubbock. A gritty perfectionist, Morris' installations and paintings get at the coquettish appeal of velvety pink, gold, striping, and damask that evokes the set design of Sofia Coppola, Wes Anderson, and Victoria's Secret stores. It's nice to be drawn in to a work's tactile visual appeal before you get knocked upside the head with conceptual weight — the trapdoor of Morriss' work, which lives in his exposed computer grids, masses of wires, and outdated monitors.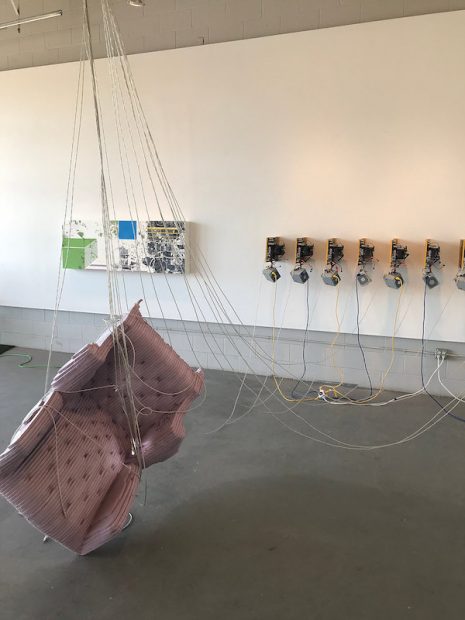 The pairing of heavily physical 3D work and traditional painting is a task. Here, the paintings hold their own through their heavy materiality. (American Spirit cartons are pasted in and overlap caulk-like arabesque patterning.) The flatness of green housing development grids made of Frog Tape in Interiorscape V reinforces the naked computer chip grids in Pattern/System, and each work is stronger through the association.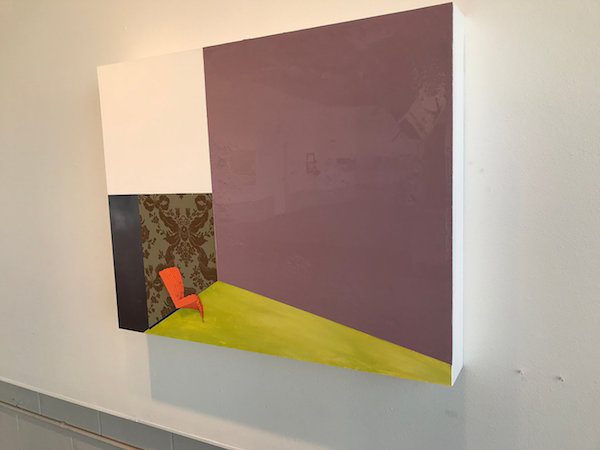 Flatness and pictorial depth are basic principles in design, but coupled with the interior/exterior play in Morriss' work, they evoke the developed human architecture over the earth — a bacterial colony visible by air, with its surface treatment of concrete cities and cookie-cutter housing developments. Morriss seems to be taking a long arc of spatial presentation, from arabesque motifs and depictions of rooms and corridors to claustrophobic assemblages and clusters of wires. Often, he plays with the idea of flatness and depth in the inverse, using flat pink insulation foam to create immaculate sculptures of rococo-inspired chairs. Even with a sort of macro-view of historical architectural adornment, there's something specifically Texan and American in this work. In Coyote, there's a pelt hanging on a fence strung up with a personal computer and wires. In Gun Rack, Morriss crafts immaculate wooden and casted objects: a lighter, a life-size rifle, tassels, and a tiny Buddha. No one does human-built sprawl AND wide open spaces like we do here.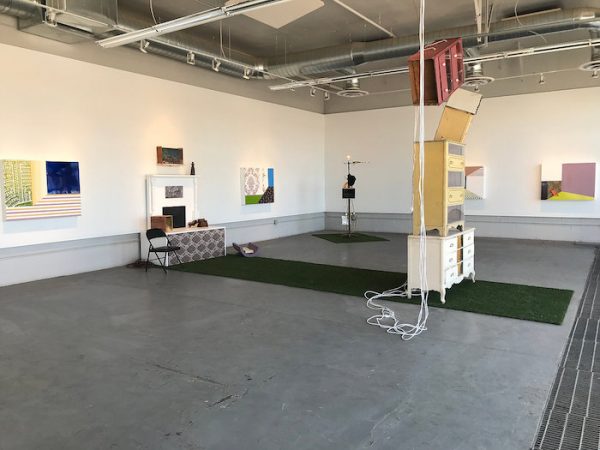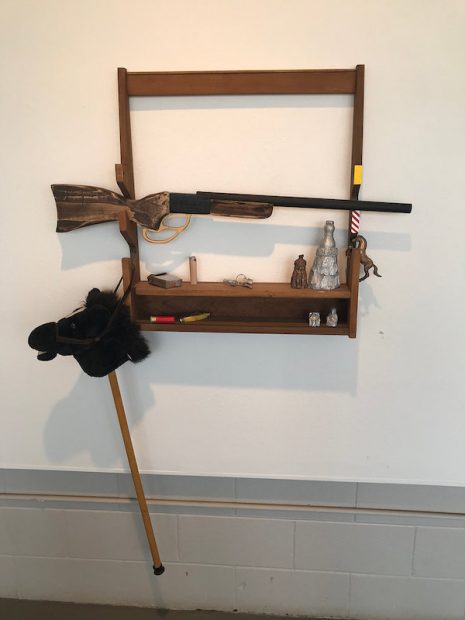 By exploring his surfaces, Morriss plays at the plasticity of our lives. Plastic in both the fake, shiny sense of the word, and the pliability of multiple functions — domestic furnishings and fireplaces serve a function, but are also part of the social-media peacocking that eats away at the boundaries of private and public life. The digital invasion is on our minds. Even taking a friggin' walk is called "unplugging."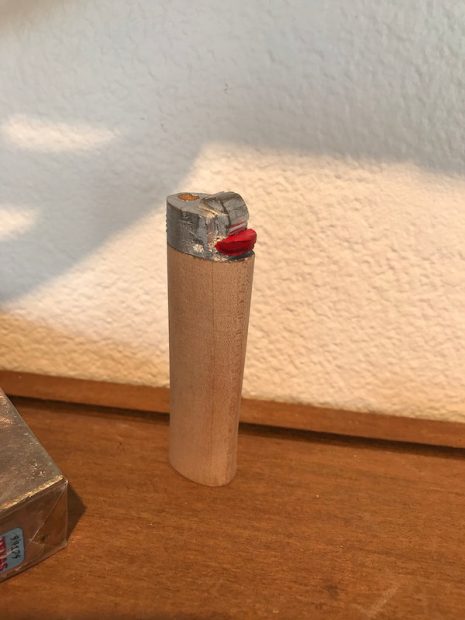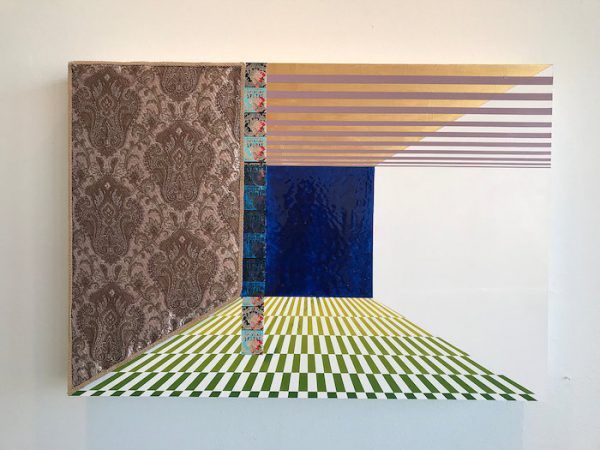 There is a mythology to the work — a sweet, sickly smell of the American Dream. The little-boxes style housing, the "frontier," the sultry décor and Astroturf break against the weight of the technological components in the work. This may be hyperbolic, but money isn't so real anymore; it's just numbers on a screen. The world is chock-full of $500-a-month, image-obsessed millionaires, thanks to fast fashion and the like. The humdrum and filigree of Morriss' chairs, tassels, and interiors mask a quiet death, a buy-in to "the man," the system, the suit. In this way Interiorscapes is a really gorgeous and terrifying cabinet of curiosities. Throw pillows, well-curated Instagram accounts, and keeping up with Joneses may not be the exact soma that Aldous Huxley predicted, but they are one hell of a collective anesthetic. 
On view (by appointment) at 5&J Gallery at CASP, Lubbock, through Thursday, April 26th.  
This piece originally appeared in slightly different form on April 23, 2018 in The Bowerbird, an art blog in Lubbock, TX.