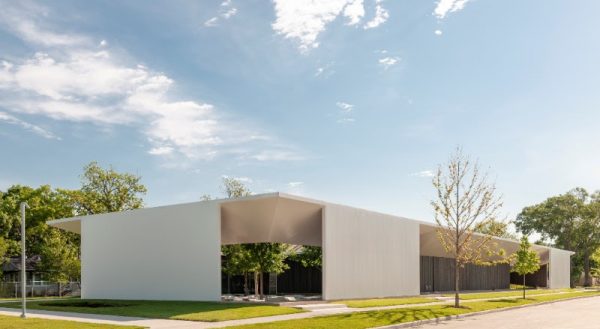 Today, Houston's Menil Collection announced that it plans to open its Menil Drawing Institute building on November 3, 2018. The building was initially set to open on October 7, 2017, but in the summer of 2017, its opening was pushed back to an undetermined date. At the time, Menil director Rebecca Rabinow said of the delay:
"Over the past few weeks, it has become clear that we will need more time to complete the Menil Drawing Institute and the other exciting projects on our campus, such as the new public greenspaces, in a manner that meets our exacting standards. Rather than rush to open the Menil Drawing Institute in early October, the trustees and I have decided to delay the festivities, to ensure that everything is perfect."
Coinciding with the 2018 opening of the building is the Drawing Institute's inaugural exhibition, The Condition of Being Here: Drawings by Jasper Johns, which will run through January of 2019.
Since February 26th of this year, the Menil's main building has been closed for maintenance work. It is expected to re-open in the fall.