Christina Rees and Brandon Zech on a big venue you've never heard of, the history of the Houston drag scene, and the premiere of a long-awaited documentary on Chuck Ramirez.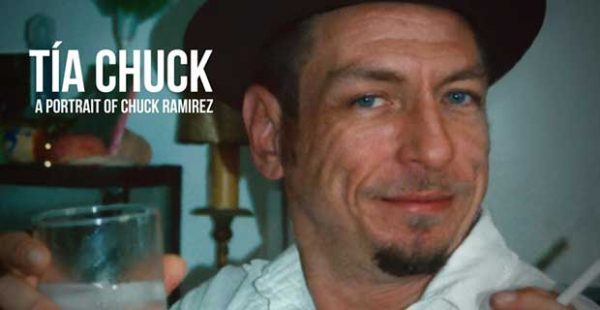 1. Tía Chuck: A Portrait of Chuck Ramirez
Tobin Center for the Performing Arts (San Antonio)
May 5, 8PM
Read our preview of the film here.
Read news about the film here.
The debut screening of Tía Chuck: A Portrait of Chuck Ramirez, the  feature-length documentary about the life and work of Chuck Ramirez. The film was created by Angela and Mark Walley of Walley Films.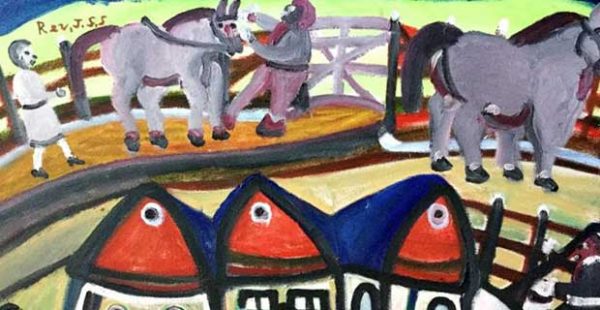 2. LONE STARS: A celebration of Texas Culture in Art
Webb Gallery (Waxahachie)
May 6 – August 26
Opening May 6, 4-7PM
Read an excerpt from Jay Wehnert's recently published book here.
LONE STARS: A celebration of Texas Culture in Art features works by Chelo Gonzalez Amezcua, Eddie Arning, Hector Alonzo Benvadies, Tom Burleson, Henry Ray Clark, Luster Davis, Robert Adale Davis, C.A.A. Dellschau, Vanzant Driver, Uncle Pete Drgac, Felix Fox Harris, Rev JL Hunter, Frank Jones, Richard G. Kendall, Sam Mirelez, Ike Morgan, and Rev. Johnnie Swearingen. The show was organized by the Webb Gallery along with author Jay Wehnert, in celebration of his recently published book about Texas outsider artists.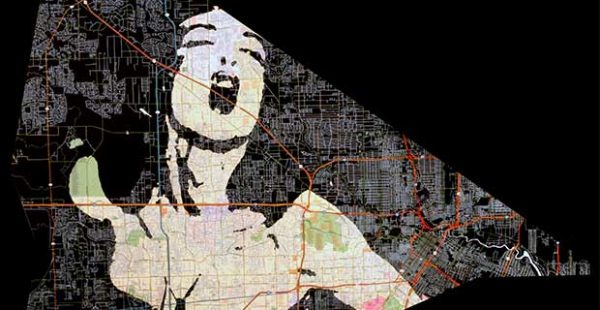 3. Nick Vaughan & Jake Margolin: The Scene (Houston: 1969-1981)
Devin Borden Gallery (Houston)
April 6 – May 12
Premiere of new video May 3, 7:30-9:30PM at Aurora Picture Show
"The Scene (Houston: 1969-1981) consists of eight hand-cut found road maps based on photographs of Houston Drag Queens from 1969 to 1981. The eight pieces fit together to make a large map of Houston. Based on images found in collaboration with Houston photographers, archivists, community members, and at the Special Collections in the University of Houston Libraries, The Scene provides a glimpse into Houston's diverse and thriving drag scene in the years between Stonewall and the beginning of the AIDS crisis, and reflects on the city's historic and underappreciated role as a destination and refuge for LGBTQ citizens in the Gulf Coast region."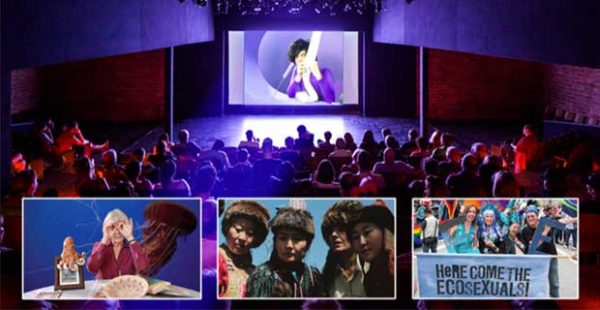 4. CineMarfa Film Festival
Various venues across Marfa
May 3 – May 6
Marfa'a annual film festival is back! This year's program features films by Annie Sprinkle and Beth Stephens, Frederick Wiseman, Thomas Beard, and Sky Hopinka, among others. For a full schedule, go here.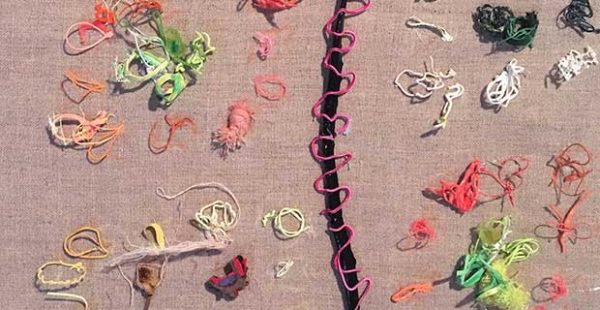 5. Amy Beth Wright: sPrinGeeY
Texarkana Regional Arts & Humanities Council, Inc.
March 29 – May 12
An exhibition of works by Houston-based artist Amy Beth Wright. The show includes more than 100 new works by the artist: paintings, sound works, and interactive sculptures. The pieces are inspired by the artist's "silent mini studio residency last year at her aunt's tropical garden in Galveston, her recent trip to Belize, and the textile works of her grandmothers."