Christina Rees and Brandon Zech  on the opening of a new artist-run space in Austin, giant pink bunnies in Odessa, and a droll rethink of Wile E. Coyote's desert landscape.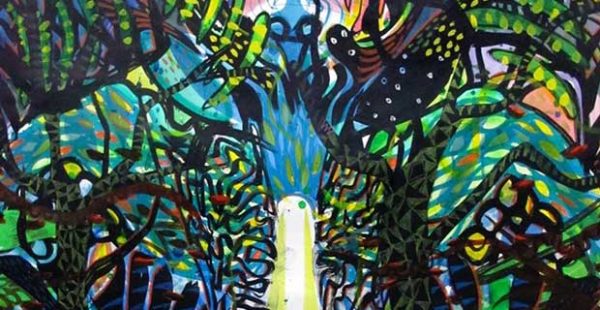 1. Landscapes, Portraits and Still Lifes
DORF (Austin)
May 11 – 20
Opening May 11, 7-10PM
The inaugural exhibition of the Austin artist-run space DORF. The show, Landscapes, Portraits and Still Lifes, features works by Elizabeth Chapin, Jeffrey Dell, Joey Fauerso, Ana Fernandez, Raul Gonzalez, Jules Buck Jones, Drew Liverman, Raymond Uhlir, Vincent Valdez and Sara Vanderbeek.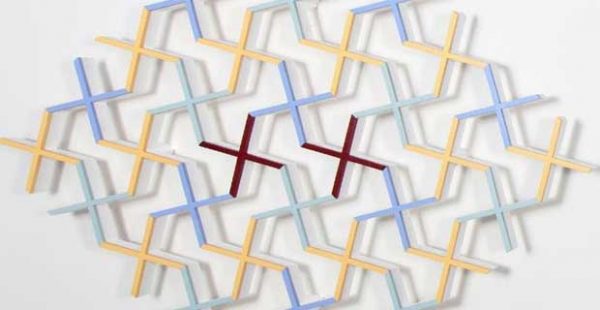 2. Ronald Watson: Voyage
Artspace 111 (Fort Worth)
May 10 – June 16
Opening May 10, 5-8PM
An exhibition of works by Ronald Watson. The show is curated by Jim Woodson.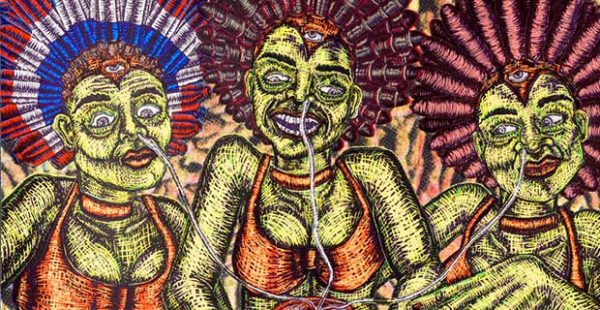 3. Julia Curran: Recent Work
April 19 – May 31
Ben Bailey Art Gallery – A&M Kingsville
A show of screenprints, woodcuts, and other works by Julia Curran. The artist on their work: "My work is a satirical deconstruction of American pop-culture and socio-political history, and how fear and the desires to own and to control drive toxic masculinity and extreme capitalism. As an artist and printmaker I believe my job is to not only to create socially conscious art, but to work to make fine art accessible to people as a tool of self-expression."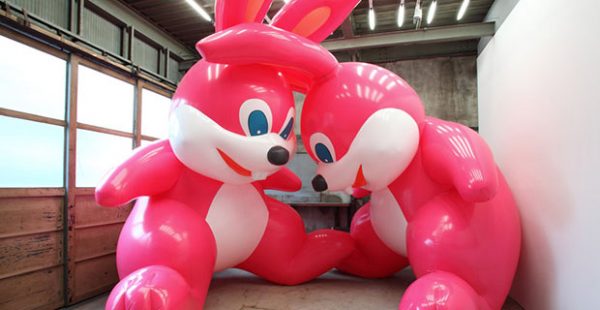 4. Momoyo Torimitsu: Somehow, I Don't Feel Comfortable
Ellen Noel Art Museum of the Permian Basin (Odessa)
April 5 – May 20
"Momoyo Torimitsu's Somehow, I Don't Feel Comfortable features two giant, smiling pink bunnies facing off and pitching forward within a confined space. Known for addressing social issues, Torimitsu cramps the adorable bunnies into tight spaces to communicate her displeasure for what she calls "the cuteness syndrome" propagated by her native country, Japan's Hello Kitty culture."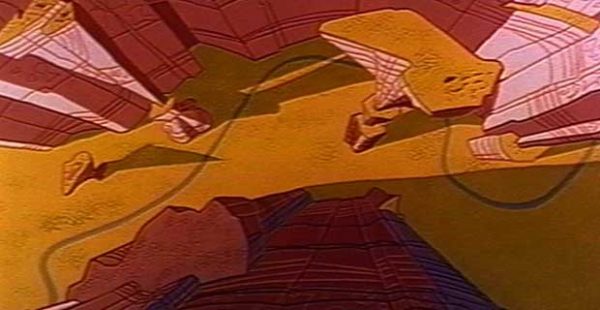 5. Mungo Thomson: American Desert (for Chuck Jones)
MFA Contemporary @ Heights Mercantile (Houston)
March 30 – July 1
"The video installation American Desert (for Chuck Jones) by Mungo Thomson presents a sequence of desert landscapes culled from Road Runner cartoons. Working through the episodes produced by legendary animator Chuck Jones, Thomson digitally erased the characters Wile E. Coyote and Road Runner. As a result, the cartoons no longer emphasize the familiar slapstick chases; instead, as you follow their path you can see the western landscape with new eyes."