(Ed. note: the following is from a series of micro-reviews/show recommendations Glasstire produces monthly for Local Houston Magazine.)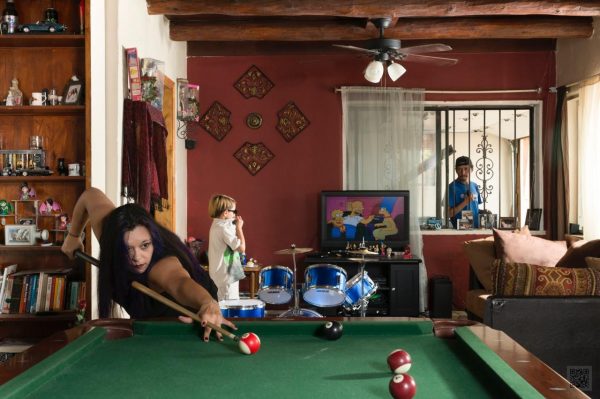 Delilah Montoya's body of work merges two things that are sometimes thought of as disparate: art and anthropology. For her show at the Transart Foundation, a previously nomadic space that has recently found a permanent home in a new building along West Alabama, Montoya has photographed families in Houston and New Mexico, pairing her seemingly photojournalistic images with maps and DNA tests showing migratory patterns that trace familial histories. In their collection of information, Montoya's works show more than just a portrait of a people; they explain the origins of the those who have made America what it is today.
Delilah Montoya: Contemporary Casta Portraiture: Nuestra "Calidad" is on view through May 13 at the Transart Foundation for Art and Anthropology in Houston.