Christina Rees and Rainey Knudson on a singing tree, a Fugazi concert without the songs, and the Museum of Fine Arts, Houston's recent campus expansion.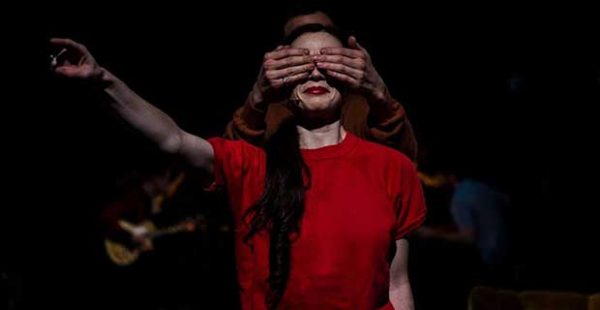 1. Object Collection: It's All True
Stateside at the Paramount (Austin)
May 18 – 20
Performances May 18 at 8PM, May 19 at 8PM, and May 20 at 5PM
"It's All True is an opera-in-suspension based on the complete live archives of iconic underground band Fugazi. Grounded upon the DC post-hardcore outfit's 1987-2002 Live Archive series, the work uses only the incidental music, text and sounds, none of Fugazi's actual songs." Object Collection was founded in 2004 by writer/director Kara Feely and composer/musician Travis Just. Based in Brooklyn, the group operates within the intersecting practices of performance, experimental music and theater. This performance was organized by Co-Lab Projects.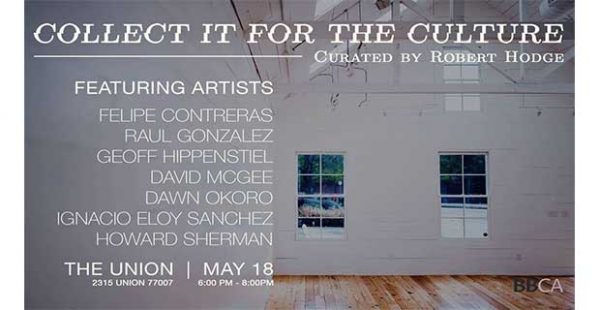 2. Collect it for the Culture
The Union (Houston)
May 18 – June 17
Opening May 18, 6-8PM
Collect it for the Culture is an exhibition curated by Robert Hodge and featuring works by Felipe Contreras, Raul Gonzalez, Geoff Hippenstiel, David McGee, Dawn Okoro, Ignacio Eloy Sanchez, and Howard Sherman.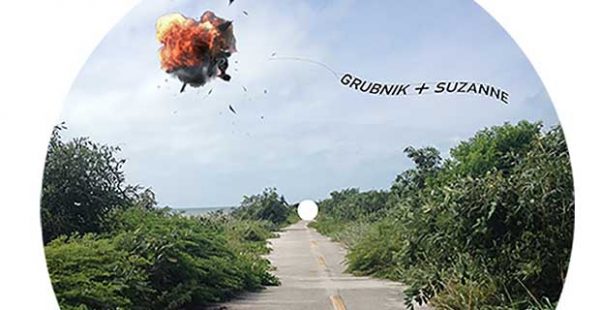 3. Jeff Gibbons & Gregory Ruppe: Grubnik + Suzanne
Nasher Sculpture Center (Dallas)
May 17, 9PM
Dallas artists Jeff Gibbons and Gregory Ruppe present the world premiere of their artwork Grubnik + Suzanne in the Nasher Garden. This immersive installation "includes a performative element by vocal artist Liz Tonne, and utilizes sound technology invented by the artists to present a psychologically charged experience." This event is presented by SOLUNA.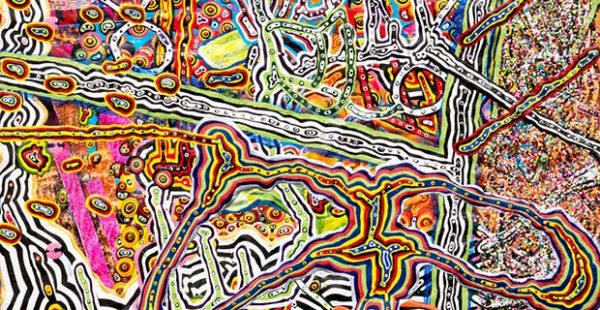 4. Steven Charles: You and I are living now
Cris Worley Fine Arts (Dallas)
May 19 – June 23
Opening May 19, 5-8PM
An exhibition of new works by North Texas-based artist Steven Charles. The artist's works "are electrifying multi-layered abstract compositions that obsessively shift in spatial depth and color producing dazzling optical effects. Often embedded with found material, his combined works are known for their eerily sweet palette of acrylic paint that appear to be emerging microbial colonies."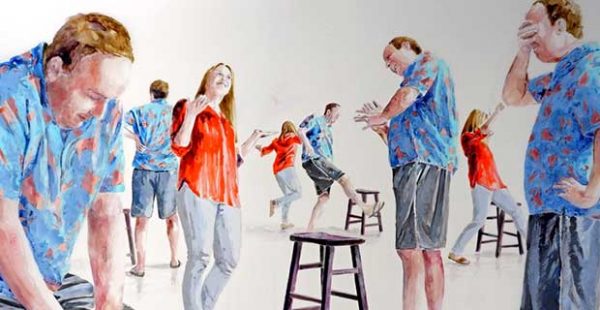 5. Lillian Warren: They Woke Up and Started Dreaming
Anya Tish Gallery (Houston)
May 19 – June 23
Opening May 19, 6-8:30PM
An exhibition featuring paintings by Lillian Warren. About the show: "Warren's newest series features characters who interact energetically with their surroundings and with each other. In both traditional and graphic novel formats, the series displays a range of exaggerated human movements and facial expressions frozen in time. As a personal nod to her locale, Warren incorporates familiar faces from the Houston art scene."