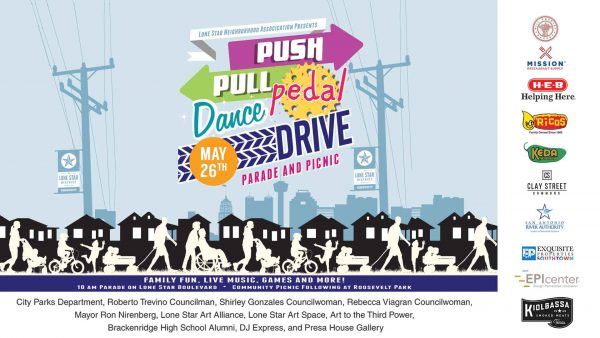 This coming Saturday, May 26, 2018, San Antonio's Lone Star Neighborhood Association will host a parade and picnic in celebration of the association's 20th anniversary and the city's tricentennial.
Participation in the parade is open to community members and groups and will include representatives from many of the city's arts organizations, including SAY Sí, the Southwest School of Art, UTSA's Art Department, Lone Star Art Space, Dock Space, and Lone Star Studios, among others. A picnic offering hot dogs and nachos will follow. The event will also include a concert by local musicians, dance performances, poetry readings, and more.
The parade begins at 10AM on May 26, 2018. For more information, go here.