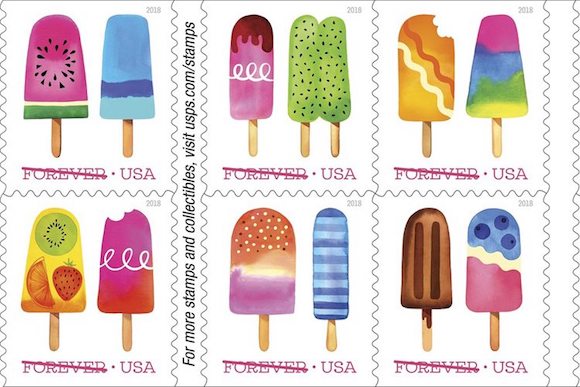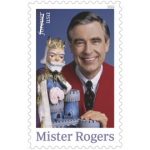 While we were impressed by the recent issuance of the U.S. Postal Service Mr. Rogers stamp, it is soon to introduce its first scratch-and-sniff stamps called the "Frozen Treats Forever" stamps.
If there is one up side to the awful Texas hot summer, it's being able to affix sweet smelling popsicles to outgoing mail.
The first-day-of-issue dedication ceremony, free and open to the public, will take place on June 20 at 6pm at Austin's Thinkery Children's Museum.
Do you have an idea for a cool stamp? The public is encouraged to submit stamp suggestions. Visit the Citizens' Stamp Advisory Committee website for details on the stamp selection process and instructions for submitting suggestions in writing.