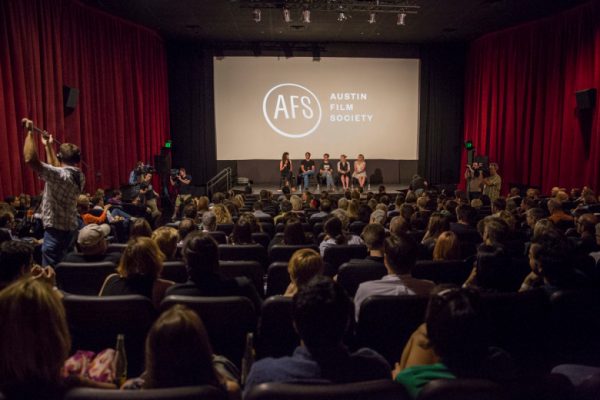 The Austin Film Society (AFS) has announced that 19 Texas filmmakers will receive Austin Film Society grants. Open to early and mid-career filmmakers living and working in Texas, the grant has helped propel many of its awardees into national and international recognition at film festivals, including Sundance, SXSW, the Tribeca Film Festival, and the Locarno Festival in Switzerland, among others.
The judges for this year's prizes — documentary filmmaker Jamie Meltzer; writer/director and composer Amman Abbassi; and San Francisco International Film Festival programmer Audrey Chang — selected a diverse group of awardees. Of the 19 projects, 11 are women-directed, and half of the directors and co-directors on the projects identify as people of color.
Holly Herrick, AFS' Head of Film, said of this year's grantees:
"Our program is evidence that regionally-based filmmakers are the driving innovators of American independent film. Texas continues to turn out some of the country's most promising artistic voices, but also, our region-specific projects are often bellwethers for national conversations. This is the case now more than ever, as the country's attention is turned toward our borders. Through the process of celebrating our latest grantees, we're eager to have the film community outside of Texas get to know the filmmakers who are telling these critical stories from an inside perspective." 
Since the grant's inception in 1996, more than $1.8 million in cash and more than $332,000 in goods and services has been given to Texas-based emerging filmmakers. This year's grantees received a total of about $110,000 of cash and in-kind grants to go toward developing their projects.
In addition to the 19 Texas filmmakers who received AFS grants for short and feature-length films, other filmmakers received money from AFS to go toward travel expenses to attend and present their work at international festivals.
See a full list of AFS grantees and AFS travel grantees here.