Christina Rees and Brandon Zech on the evolution of a Texas sculptor, a rising star in Houston, and a much-anticipated show in Waxahachie.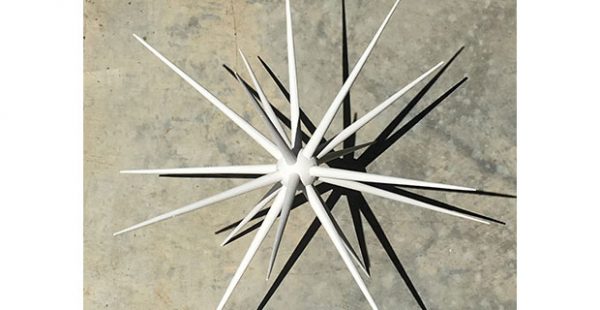 1. Cam Schoepp: broken/time
Old Jail Art Center (Albany)
September 15 – February 2, 2019
Opening September 15, 6-8PM
"Cam Schoepp's love of materials and his investigations into their potential combined with precise craftsmanship and inventive techniques are evident in all his work. In his Cell Series Installation broken/time, he considers the implications of dealing with time by installing a grid of sound domes in the isolation cell that contain miniature metronomes—each counting their own time."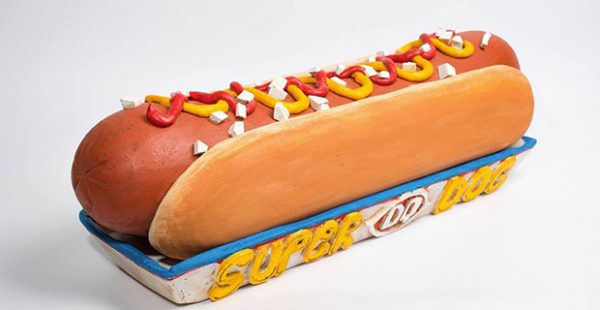 2. Camp Bosworth: Thank You, Please Drive Thru
Webb Gallery (Waxahachie)
September 16 – November 25
Opening September 16, 4-7PM
An exhibition of new Dairy Queen-inspired carved and painted sculptures by Marfa-based artist Camp Bosworth.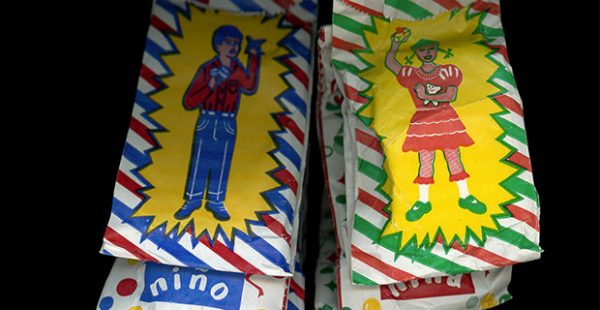 3. Maureen Amanda Penders Ramos: Cultura
Presa House (San Antonio)
September 7 – 29
Read Glasstire's story about Penders' work here.
"In Cultura, artist Maureen Penders comprises images culled from objects representative of El Salvador. Penders showcases material culture that is specific to Central American identity, yet appears in many Latin American countries. The objects are linked to their homeland not by their visual appearance but by the language surrounding their usage."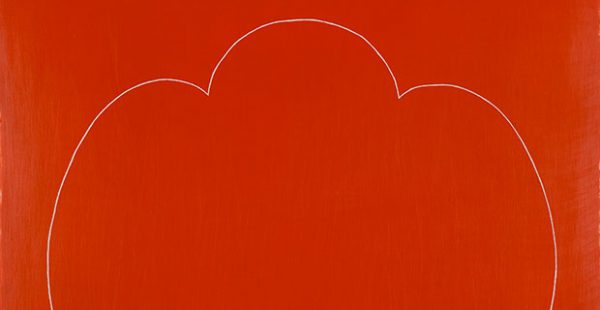 4. John Wilcox: Arena
Barry Whistler Gallery (Dallas)
September 15 – October 13
Opening September 15, 6-8PM
A show of paintings, works on paper, and other objects by artist John Wilcox. Wilcox's works address the AIDS crisis, personal experience, and more.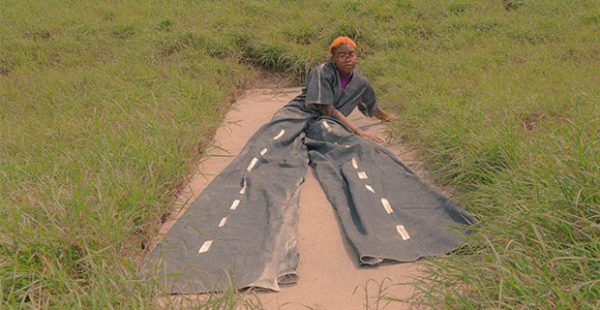 5. B. Anele: I Don't Play That Game
Houston Center for Contemporary Craft
July 27 – October 7
B. Anele: I Don't Play That Game is "a solo exhibition of the Houston-based transdisciplinary artist's most recent work, ranging from raw-canvas sculptural garments and portraiture to soft sculpture. Anele's garments are sculptural, transcending into almost infrastructural and architectural forms. From conjoined jackets with arms that extend into a monumental, unifying chain to a jumpsuit with tar-colored, ten-foot-long pant legs intersected by broken, white road lines, their works commune with space, act as elements of support/restriction, and prescribe the reciprocal relationships between the wearers and their surroundings."