The Nasher Sculpture Center announced this week several additions to its collection, including: more than 120 posters, books, and videos by the 1980s-formed collective Guerrilla Girls; an immersive work by Ann Veronica Janssens; and works by Bosco Sodi, Joshua Neustein, and Louise Bourgeois.
"The Nasher is grateful to add these works to its collection," says Director Jeremy Strick. "The projects by the Guerilla Girls are important and timely reminders of the need to expand the art historical canon to acknowledge the powerful contributions of women artists, at the same time as they highlight the formidable force that this art collective has had in making that happen. Similarly, the addition of Louise Bourgeois's uncanny and tender bronze work, Cove, brings a new gravity to the collection, as materially compelling as it is emotionally. Finally, the works by Ann Veronica Janssens, Bosco Sodi, and Joshua Neustein fortify the collection's formally and conceptually driven holdings by artists such as Donald Judd, Sol Lewitt, and, more recently, Anna-Bella Papp."
Formed in 1985 in response to institutional sexism in the art world, the Guerrilla Girls use data and statistics in the artworks to highlight the underrepresentation of women. The Nasher Sculpture Center's acquisition of The Guerrilla Portfolio Compleat 1985-2012 + Upgrade 2012-2016 includes many striking works indicting galleries and museums for sexism. Dallas has recently been a hotbed for Guerrilla Girls' works, as the DMA also recently acquired pieces by the collective and have them now on view in one of the museum's quadrant galleries through September 30th.

Ann Veronica Janssens' work Blue, Red and Yellow was exhibited in 2016 at the Nasher and now enters the permanent collection as a gift from Kaleta A. Doolin. The freestanding translucent pavilion, filled with light and fog, gives viewers a mysterious and disorienting immersive experience.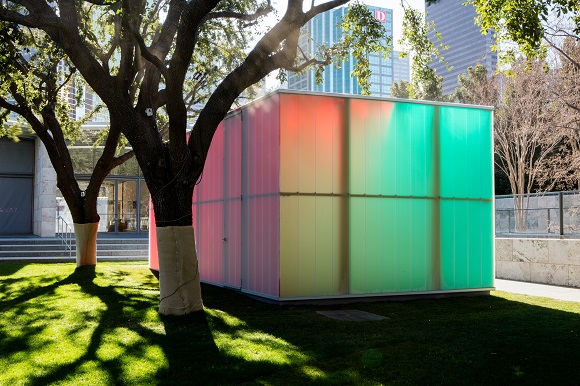 Joshua Neustein' Paper Bales reconstitute paper through a soaking and pulping process, meaning the hulking bales trace the lifespan of the paper economy. Neustein's piece was included in the Nasher's 2017 show Paper into Sculpture.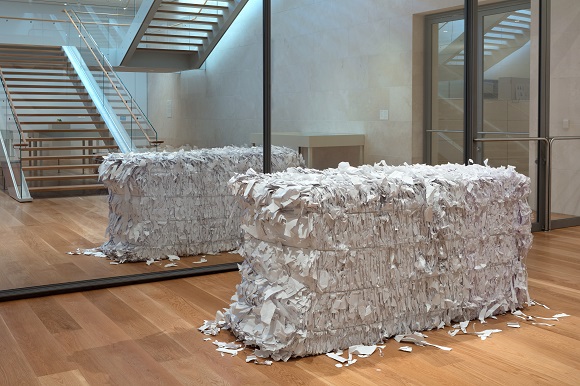 Bosco Sodi's Muro (Wall) is part of an installation that took place in New York City in 2017. Sodi erected a wall from 1,600 clay timbers that he had fired by hand at his studio in Oaxaca, Mexico with the help of local craftsmen. Visitors were invited to remove one timber to take home with them. The piece comes to the museum by way of the artist and Paul Kasmin Gallery.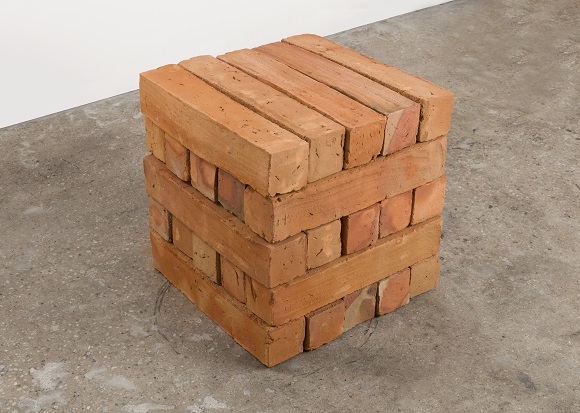 Louise Bourgeois' 1988 bronze sculpture, Cove is a promised gift to the Nasher Sculpture Center by Kaleta A. Doolin.