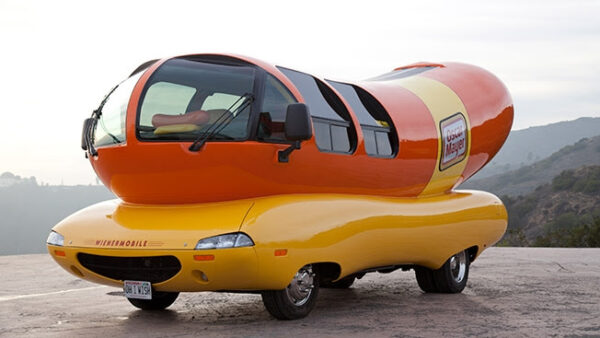 BIG NEWS: On Friday, February 5, 2021, the famed Oscar Mayer Wienermobile will roll into Corpus Christi to visit the Art Museum of South Texas. The Wienermobile's appearance, from 2-7 PM, coincides with the museum's First Friday event, which offers $1 museum admission (or free admission if you stop by the big rolling hotdog and pick up some swag), and also with the city's Art Walk.
Navigating the Wienermobile into town will be two of Oscar Mayer's Hotdoggers — AKA pilots of the hotdog-shaped vehicle. According to Oscar Mayer, "only 400 individuals have held this coveted position in the past 33 years." (If you'd like to be a Hotdogger, look no further — Oscar Mayer is hiring. Driving this sausage on wheels across America is an experience anyone would relish.) The two drivers coming to Corpus are the aptly named Barb BQ and Cold Cuts Chloe.
Ketchup with some of the drivers' posts, which give you a taste of what's to come in Corpus, below.
View this post on Instagram
View this post on Instagram
View this post on Instagram