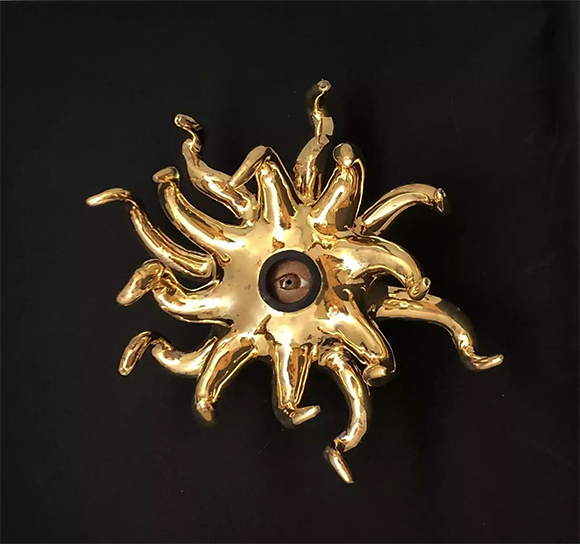 Note: the following is part of Glasstire's series of short videos, Five-Minute Tours, for which commercial galleries, museums, nonprofits and artist-run spaces across the state of Texas send us video walk-throughs of their current exhibitions. This will continue while the coronavirus situation hinders public access to exhibitions. Let's get your show in front of an audience.
See other Five-Minute Tours here.
Transcending at Heidi Vaughan Fine Art, Houston. 
Featured artists: Susan Budge, Thedra Cullar-Ledford, Richard Fluhr, Linda Hofheinz, Sharon Kopriva, Charmaine Locke, Michelle O'Michael, McKay Otto, Susan Plum, Herb Shapiro, James Surls, and George Tobolowsky.
Via the gallery:
" HEIDI VAUGHAN FINE ART is proud to present Transcending, an exhibition featuring the work of 12 Texas artists curated by Susan Budge and Heidi Vaughan. The artists participating in the talk are Susan Budge, Richard Fluhr, Sharon Kopriva, McKay Otto, Michelle O'Michael, and Susan Plum. Each will tell a story about the way they have used their art to go beyond and transcend the challenges of life. The exhibition, which coincides with Breast Cancer Awareness Month, has at its core the notion of transcending cancer and other personal challenges through art."