Contemporary Art Month (CAM), a San Antonio nonprofit organization that organizes an annual month-long city-wide celebration during March, has opened the application process for its 2023 CAMGrants. 
Last year, CAM launched this micro-grant program, which is funded by four female patrons of the organization. In April 2022, CAM announced awards of $500 each to four local artists: Edward Harris, Madeline Hernandez, Hillary Rodrigues, and Courtney Sheets. This year, the organization has increased the award amount to $1,000 each, and has adjusted the number of recipients to three artists.
According to CAM's website, the grant is meant to support artists who are "at a critical juncture in their careers who need some monetary support to maintain their studio practice."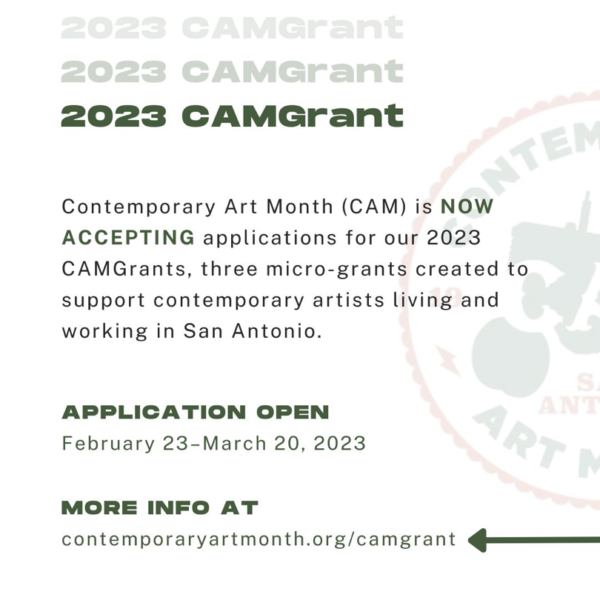 The application deadline is Monday, March 20. Applicants will be notified via email on March 27, and the selected artists will be announced publicly at the CAMMIE Awards and CAM Closing Event at Space C7 on Friday, March 31 at 7 pm.