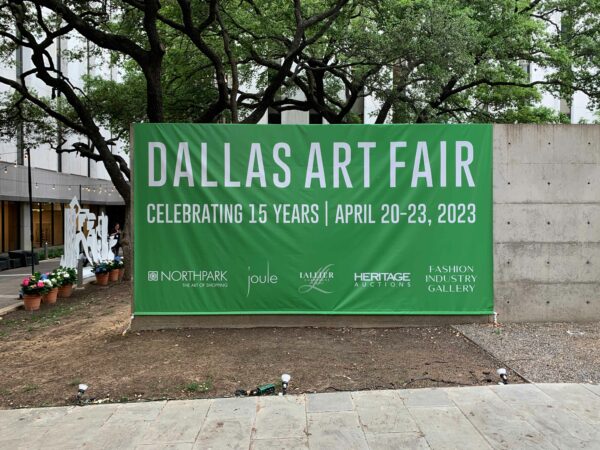 Brandon Zech and Leslie Moody Castro break down the trends they found at the 2023 Dallas Art Fair.
"Faux naïf surrealist figuration is the era we are solidly in right now."
To play the podcast, click on the orange play button below. You can also find Glasstire on Apple Podcasts and on Spotify.
If you enjoy Glasstire and would like to support our work, please consider donating. As a nonprofit, all of the money we receive goes back into our coverage of Texas art. You can make a one-time donation or become a sustaining, monthly donor here.
Related Readings:
—Glasstire: Dallas Museum of Art Acquires 12 Pieces from the Dallas Art Fair, Including Works by Three Texas Artists
—Glasstire: Dallas Art Fair Announces 2023 Exhibitors
—Glasstire: A New Art Fair Comes to Dallas this Spring
—ARTnews: 5 Best Booths at the Dallas Art Fair, From Cowboy Rococo to Intimate Visions of Aging
—The Art Newspaper: Dallas Art Fair gets a boost from Texas's resilient economy and surging population
—Glasstire: Art Dirt: Recapping the 2022 Dallas Art Fair